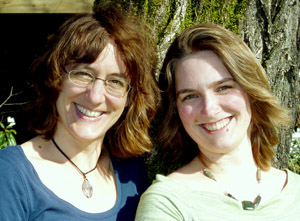 Beth Lorio:
I have always had a hyperactive imagination. Only when I made the transition from theater artist to clairvoyant did I realize that Imagination is the gateway to Intuition. After seventeen years of acting, singing and trying to dance, and running an ensemble theater company, an early mid life crisis led me to Psychic Horizons Center in Boulder, Colorado. There I completed a two year clairvoyant program, teacher's training and minister's training. Most recently I have studied with Sarah Ingier in Austin, Texas. While completing her Divine healing and Advanced Divine Healing trainings, I made two trips to the Casa De Dom Inacio in Brazil to receive healing and inspiration from John of God.
This is an amazing time to be a healer and I offer my prayer to assist in bringing balance to the planet through my spiritual work. I am thrilled to be in Portland to share my gifts, receive the gifts of those around me, co-create a lively community of like-minded allies, and continue the adventure of life!
More about Beth's Healing Practice . . .
Kristin Gordon George is a psychic, healer and licensed minister. She received her training at Psychic Horizons Center in Boulder, Colorado, where she also taught before moving to Portland, Oregon in 2005. Kristin is also a musician with years of performing and teaching experience.
As a voice teacher she helps people to open their minds and their bodies to allow pure expression to flow through them. Opening to our divine and spiritual nature is very much the same process. Releasing roadblocks to our joy and love allows each of us to live our lives more deeply and authentically. Helping people to open more fully to Source and spirit is a remarkable experience.
More about Kristin's Healing Practice . . .
The Playground for Intuition and Creativity is a home for curiosity, experimentation, experience, and transformation. Thanks for being part of this community.